Training & Support
All New Purchases Include: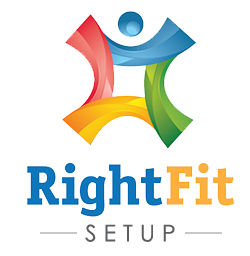 Make your Software the RightFit
Purchasing a complete practice solution is an investment of time and money. The difference between success and failure comes down to how quickly it is implemented and the favorable acceptance of office staff. When doctors, billers, and front-office are comfortable with the program, the software shifts to the background of the practice allowing for the focus to be on the patients. RightFit Setup is a training and implementation process exclusive to the Chiro8000 software. With RightFit, a collection of current chiropractic professionals personally handles your software implementation, enabling all roles in the practice to get up and running quickly and effectively.
With Right Fit, you receive:
Personalized one-on-one training for your practice
Program setup (fee schedules, insurance companies, customized templates, and more)
Complimentary 90 day follow up
RightFit Setup is included at no extra charge with every new software package.
Forte360 Technical Support
Customer Service with a personal touch
Unlimited technical support usage (call as many times as you need to with no cap on the number of calls you can make)
Toll-Free phone number (call on our dime, not yours)
Access to our live-answer call center (you are not calling someone's pager or leaving a message in a general mailbox)
Option to use our call-back-in-queue feature (on busy days, the system can hold your place in our support queue without staying on the phone)
Knowledgeable technicians who can diagnose the issue and explain the needed resolutions (they speak plain English, not 'computerese')
Entirely U.S. based representatives (no language barriers or lousy phone connections)
Email support access (if an issue lends itself more to an email than a call you have that option)
Remote access capability (some issues can be resolved faster if our techs log directly into your system to fix it).
Unlimited access to our product tutorial training courses
Priority seating to our weekly web training sessions
Access to basic and advanced technical documentation
Online manuals and quick tip sheets
All Forté360 Total Care members receive full version upgrades automatically sent to them completely free of charge (this alone is worth hundreds of dollars on an annual basis)
Free training sessions and tools (via the Forté360 website)
Electronic billing setup fee entirely waived through SecureClaims ($299.95 value) or setup fee waived to enroll in ERA (Electronic Remittance Advice)
Free address changes and clinic name changes as needed
Access to our user community to get tips and tricks from other software users, employees, and developers
Extra information on training, support, practice management, industry trends, best practices, and more
Advance notification of revision updates available for your software